If the crisis does not kill your business, then a failure to communicate through it will.
2020 has certainly been a substantial test for that hypothesis.
Working with businesses and brands across a range of industries in 2020 has undoubtedly highlighted that regardless of sector, consistently engaging and informing your audience is key to how a company or organisation is going to look at the other side of the coronavirus pandemic.
From professional services to local sports clubs, the effects of the COVID-19 pandemic have been far-reaching.
Some businesses have only had to make small adjustments to their daily routines, while others have had to make wholesale changes to the way they conduct business with their customers, or – worst of all – had to shut down completely.
Content Hype has worked with a wide range of businesses that have been in all three different scenarios.
Here is what we've learned.
Cease Operations, Not Communications
For business and organisations that have had to shut down, communication and community is everything.
If you intend to bring your business or brand back post-COVID, then you cannot afford to stop marketing your business and communicating with your audience during a period of business shut down.
Content Hype has worked tirelessly with local soccer club Essendon Royals on a range of initiatives to ensure that its community of 700+ players remain engaged with the club and up-to-date with all the latest news affecting its operation.
When sport could not be played, we looked to the past to tell stories of the club's greatest triumphs.
We told stories about the people who had helped shape the club, or indeed, been shaped by it.
We worked on train-from-home solutions such as instructional videos and documents that would bring soccer training to the player's homes.
We kept the community vibes alive by encouraging players and parents to send in videos of taking on the sessions and other team-based training challenges to ensure we could continue to shine on a light on the community that makes the club.
It was a case of soccer, delivered differently.
The result?
We saw an incredible hunger to get back on the park and goodwill from the vast majority of members when it was safe to do so, and a glowing endorsement of the club's engagement and communication during a period where soccer was not possible.
Have to say, @EssendonRoyals have been absolutely amazing with communications. Makes my role easier. <3 https://t.co/SDSbPIkncx

— Nadja Mattata ?? (@yaynadja) July 1, 2020
Since the first tremors of a potential pandemic in February, the club issued no less than 15 direct communications to members – almost two per month – ensuring all stakeholders are kept well-informed of the latest developments.
Meanwhile, the social media strategy focussed heavily on producing content that would engage and indeed increase the club's overall audience.
In a time where there was no football to be played, we hit significant milestones on the club's three leading social platforms with a minimal marketing budget.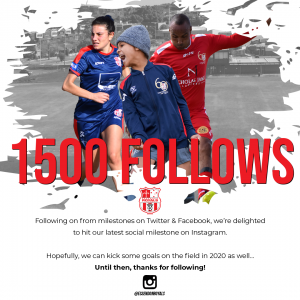 Changing Operations? Communicate Them To Customers
Many professional service-based industries have had the relative luxury of being able to take the majority of services online.
Where face-to-face meetings were once held, they are now done over web conferencing or the phone.
During the first month of COVID-19 lockdown in Melbourne, Australia, we put together a miniseries called Pivot Point which showcased how real-live Melbourne-based businesses were adapting to a new reality to remain relevant to their customers and audience.
Regardless of how your operations have changed, it is essential to ensure your clients are aware of these changes and are given clear direction concerning how their file/s will be managed and how you will engage with them moving forward.
Shifting communications online is also a great opportunity to sharpen up your mailing list and ensure that you have the processes in place to continue to communicate with clients on a more proactive level.
You might also take this opportunity to explain some of the technological advances taking place in your industry and how your business is using them to deliver better outcomes, particularly in this time of unprecedented disruption.
Push It: Stay Proactive In Your Marketing And Communications
Whatever your business scenario remain proactive with your marketing and communications
Regardless of whether the circumstances have enforced a complete shutdown or a change in how you operate, the key message is to keep marketing your business and communicating with your audience.
Even if you are in the unfortunate situation (like me) of living in an area subject to lockdown, there is still so much you can do.
In the video and blog post below, we looked at just some of the things you can do even in the harshest of lockdown.
Need Help? Check Out Our Marketing & Communications Blog For Tips & Tricks
The hardest part is often knowing where to start.
Lucky for you, our blog is packed with tips you can use to start developing some great content and strategies for your marketing.
From strategies to uncover great topics for marketing content through to how to finally beat that writer's block, we love helping small businesses get up and running with their marketing and content strategies.
Of course, if you need our help with any of your marketing or community strategies, we're here to help as well.
Check out our extensive range of services, or reach out using the Contact Us page.