For a lot of people, video is king when it comes to content marketing.
And for good reason.
The numbers don't lie and when it comes to engagement, Limelight's State of Online Video report from 2019 reported that internet users spend six hours and 48 minutes watching video content online.
Statistics from Wyzowl suggests that 96 per cent of people say they've watched an explainer video to learn more about a product or service.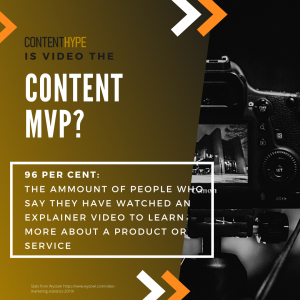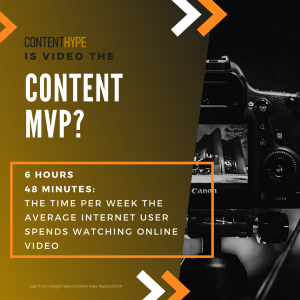 So it goes without saying that if you're looking at where to spend your marketing dollars in this financial year's marketing plan, you will want to dedicate some to video production.
Of course, video is not always the cheapest content to produce.
So when you do take the plunge, it's important you extract every ounce of value from your video production efforts as possible.
In the process of creating a video using an external video production company, there is often going to be a lot of work and shooting that goes into putting together what might end up being a two or three-minute video.
The key to maximising your video production efforts is to take the time to look at the footage that didn't make the final cut and repurposing it for new content.
So, what should you look out for when it comes to repurposing left-over content from a recent video production?
It all comes down to one simple thing:
Look for 'the soundbite'
You're really looking for a short, sharp quote from the interview you can build something around.
All it needs to do is speak to your expertise in your field, the value you can bring to a process, customer or client or how you can solve a problem.
If it does one or more of those things, you can build a short video and create another piece of content, such as an article, that explains it in greater detail.
This is exactly what Content Hype helped Melbourne land surveyors and town planners Terrain Consulting achieve, in partnership with Terrain's preferred video production company, Expansion Media.
Having produced a range of company hero videos for Terrain Consulting Group in 2019, there was a wealth of left over video content from interviews with various Terrain staff that did not make the final cut.
Terrain Consulting Group – Hero Video from Expansion Media on Vimeo.
After analysing the left-over footage, Content Hype was able to pull out six different content ideas, simply by isolating six different clips or 'grabs' from the interview content which did not make the final cut.
Expansion Media was able to produce six new short videos from the content, using the left-over interview footage and other shots that were taken over the course of the original video production.
These six new videos also formed the basis for six new articles which, when expanding upon the points made in the repurposed videos, help to showcase Terrain's expertise in all things town planning and land surveying expertise.
The first video and article were shared earlier this month:
With five more to come, this was a fantastic example of how existing video content could be repurposed into something new, fresh and engaging in a variety of different ways to create new content that fitted seamlessly into an existing digital marketing strategy.