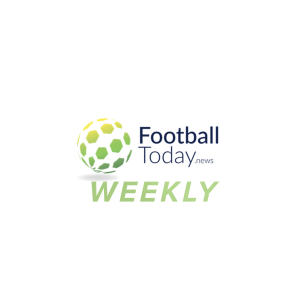 Content Hype has helped client FootballToday.news launch a new podcast.
FootballToday is an Australian independent football news website. With a strong focus on the biggest issues affecting Australian football, we pride ourselves on covering issues, people and levels of the Australian game that don't receive coverage anywhere else. Our team of dedicated writers provide fascinating insight, opinion and analysis on a range of football topics both within Australia and overseas. The FootballToday Weekly is our new weekly show where we bring extra life to the stories we cover on the website and bring in special guests to discuss everything Australian football and beyond.
The first episode is hosted by managing editor and Content Hype director Matthew Galea, who speaks to FoootballToday.news founder Bonita Mersiades about the origins of the site, and one of her volunteer football activities, Women In Football.
We also speak to Dan Orlowitz from The Japan Times and Paul Williams from The Asian Game about Ange Postecoglou's J.League triumph and more.
"[FFA Congress] should be welcoming all of us, @FootballWomenOz, @fbsupporters, @FC_Australia, @AAFClubs … there's a whole range of people out there who are passionate about the game."@bonitamersiades on the first ep of our new pod!

EP 1: https://t.co/cZi308JPyn pic.twitter.com/ZowLGZDawY

— Football Today (@FTdotnews) December 13, 2019
Matthew was in Yokohama for Postecoglou's big win and you can read all his coverage HERE.
Listen to the podcast below and subscribe on Spotify and we will be sure to update you when we're available on the major podcast directories.